Dog Gone Rescue Needs Your Help to Keep Dogs Cool!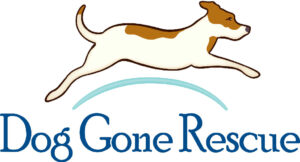 Dog Gone Rescue is a 501(c)3 non-profit organization dedicated to helping reduce the number of unwanted, neglected & abandoned animals in Creston, IA by finding them loving permanent homes. They will provide these animals with shelter, food & medical services as needed until the animals are adopted. Dog Gone Rescue also strives to educate people on the humane & proper care of animals, as well as the importance of getting their pet spayed or neutered to help control pet overpopulation. Dog Gone Rescue has also created a Spay/Neuter Fund to help families in need get their pets spayed or neutered.  You can visit their website to apply.
The rescue also builds and donates dog houses for animals in need. The houses are made of wood, painted and shingled and straw is provided if needed.
Will You Sponsor Dog Gone Rescue?
Dog Gone Rescue needs 100 Hot Car Flyers and 50 Hot Car Posters and bumper stickers to hand out at their events and to new dog adoptors. It would be great if they can get the materials in time for their "Hot Doggie Wash" on the 22nd of July…. not too far away!
It only takes $100 to sponsor Dog Gone Rescue and get them the materials they need to keep dogs cool! Contact us today and let us know that you'll sponsor this shelter. If you're interested in working with us to get them signs installed in parking lots, tell us that as well. Alabama dogs will be forever grateful!
To learn more about this shelter, visit their website.