The Canine Collective Needs Your Help to Keep Dogs Cool!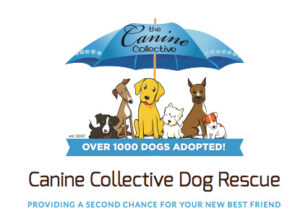 The Canine Collective is here for the purpose of rescuing dogs and helping them find homes where they will be cared for and loved as they deserve. This includes rescuing, spaying/neutering, providing medical treatment, micro chipping, and helping abandoned, abused, neglected, and unwanted animals in order to prepare them for adoption in forever homes.
Will You Sponsor The Canine Collective Dog Rescue?
The Canine Collective needs 200 Hot Car Flyers and 10 Hot Car Posters to display and distribute at their adoption events as well as give flyers to prospective adopters and interested individuals to help them better understand the dangers of hot cars.
It only takes $200 to sponsor the Canine Collective and get them the materials they need to keep dogs cool! Contact us today and let us know that you'll sponsor this rescue organization. Ohio dogs will be forever grateful!
To learn more about this shelter, visit their website.