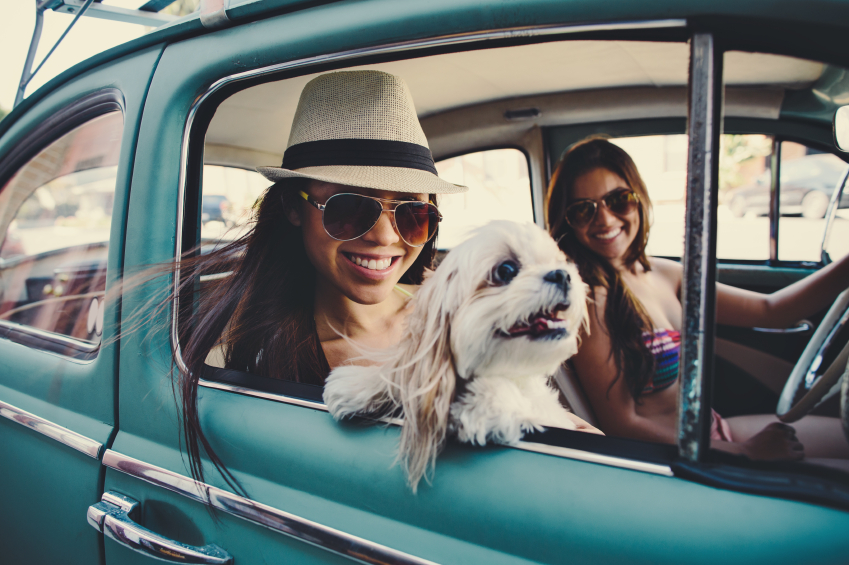 13 Sep

Should I Take My Dog Along on My Summer Vacation?

It's important to ask yourself if taking your pet along is what's best for him or her — or if it's just what's best for you. At home your animal is comfortable, has all of his or her favorite toys, sleeping spots, and perhaps the run of the backyard all day.

If your vacation involves a road trip, you need to ask how well your pet will accept being in a car for long periods of time. Is he acclimated to a car? Does she love going out and about with you — or would she rather stay at home? Animals that very infrequently ride in a car are poor candidates for automobile vacations.

A constant question along a road trip is what to do with your dog when you stop at tourist attractions, grab a bite to eat or do some souvenir hunting. It is very unlikely that your dog can come in with you to all of these locations. If your traveling with two or more people, will someone always be willing to stay behind and find a cool place to hand out with your dog while the rest of the group takes part in an activity? Or have you called ahead to make sure your dog can come inside with you?

Finding your dog in distress, suffering with heatstroke while in a strange town, makes it even harder to find help quickly.

Some pets shouldn't travel at all. If your pet is very young or very old, sick, recovering from surgery, etc., then leave him at home.

Travel by air can be difficult, if not downright hazardous, for pets. Many animals do not travel well on airplanes; this is true of cats, older animals, hyperactive dogs, and short-muzzled dogs, who may have difficulty breathing in a cargo hold. Pets have been lost in transit, have been injured, or have even died when traveling in cargo holds. Consider these facts carefully when planning a vacation that involves air travel and look into airlines that are specifically geared to helping pets travel.

And finally, where is your destination? Does it involve a pet-friendly hotel or a family's or friend's house who welcomes your dog? And once you've arrived, will there be dog-friendly activities you're your dog will enjoy? And a place for her to hang out and rest inside when you go to activities that are not conducive to dogs, like fireworks, music concerts, amusement parks, museums, etc. There are plenty of books and travel sites devoted to traveling with your dog. Make sure you've thought about every step of the way.

Put yourself in your pet's four paws and think where he or she would be most comfortable and make sure the travel is plans include his needs as well as yours.