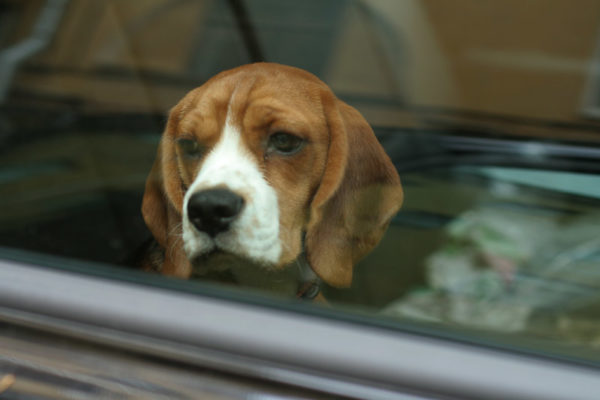 01 Jun

Legislation empowers Good Samaritan citizens to save dogs trapped in hot cars

FOR IMMEDIATE RELEASE     Victoria Stewart – (916) 319-2040
Media Advisory: Assembly Members Steinorth, Santiago Announce "Right to Rescue" Legislation at Humane Society of the United States Rally


SACRAMENTO – Assembly Members Marc Steinorth (R-Rancho Cucamonga), Miguel Santiago (D-Los Angeles), Bill Quirk (D-Hayward) and Senator Steve Glazer (D-Orinda) will announce the Right to Rescue Act at the annual lobby day rally of the Humane Society of the United States on Tuesday, May 24th at 11 a.m. on the North Steps of the California State Capitol.
AB 797 provides legal immunity to citizens taking necessary action to save a dog in danger of overheating while stuck in a hot car. Although it is already illegal in California to leave pets unattended in cars in potentially harmful conditions, it becomes especially dangerous in hot weather, when temperatures inside a car can reach up to 120 degrees in as little as 15 minutes.
"The Right to Rescue Act will save lives," said Steinorth. "We all know how hot our cars get sitting in the heat, but so many people don't recognize that leaving your dog in the car for even a few minutes in these conditions can be fatal. More than anything, we hope that AB 797 will raise awareness of this danger so pet owners remember to leave their dogs at home."
"I am proud to be working on this bipartisan effort to end inhumane animal deaths," stated Santiago. "After participating in the Hot Car Challenge, myself, I cannot even fathom an animal's ability to withstand those extreme temperatures. AB 797 allows Good Samaritans to safely and carefully rescue animals trapped in hot cars — an issue that is especially poignant as we head into summer in California."
Additional co-authors of the legislation include Assembly Members Brown, Campos, Chang, Chavez, Chiu, Cristina Garcia, Eduardo Garcia, Lackey, Maienschein, McCarty, Waldron, and Senators Anderson and Pavley. The bill is sponsored by the Humane Society of the United States and Los Angeles County District Attorney Jackie Lacey, and will be heard by the Senate Committee on Judiciary on June 14, 2016.
###